Hats Off to Dr. Seuss! — National Touring Exhibition
Dr. Seuss's private hat collection to tour for the first time in history!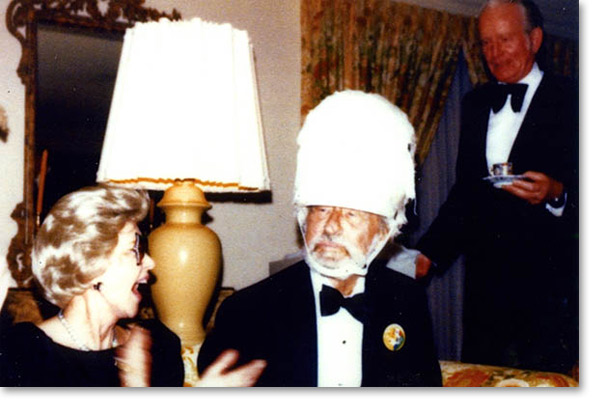 In his artwork, as in his personal life, Dr. Seuss saw hats as transformational. And from the time he was a small boy in Springfield, Massachusetts, he was aware of their inherent magic. Far beyond their functionality, hats were the accent—the exclamation point—on a person's behavior. They could entertain, delight and embellish, even tease and taunt, but most of all, hats helped Dr. Seuss deliver a world of life-changing inspiration.
Audrey S. Geisel, the widow of Dr. Seuss, has generously opened up the Estate's legendary "hat closet" to allow the public a peek at Dr. Seuss's hat collection. Hats Off to Dr. Seuss! is a rare and exciting exhibition as this is the first time any of these hats have traveled outside the Seuss Estate.
In celebration of the 75th anniversary of Dr. Seuss's second book, The 500 Hats of Bartholomew Cubbins, Dr. Seuss's never-before-seen hat collection will be exhibited alongside his little-known Secret Art, a series of Estate authorized works adapted from Ted Geisel's original drawings, paintings, and sculpture.

Picture at left: Audrey & Ted Geisel courtesy of the Dr. Seuss Estate